[How to complete the Aquamarine Challenge Week 1]
Use the vortex in The Fortiers
When you get off the battle bus, aim for "The Fortiers" in the lower left corner of the MAP. Those of you who have experienced season 2 will know when I say that this is where The Rig was located.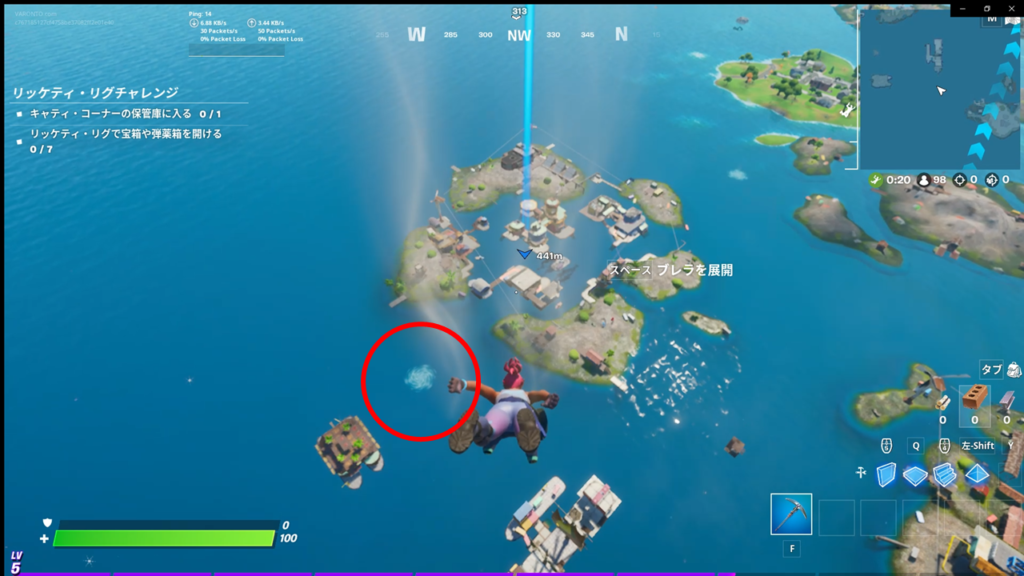 When you land, you'll swim for the vortex.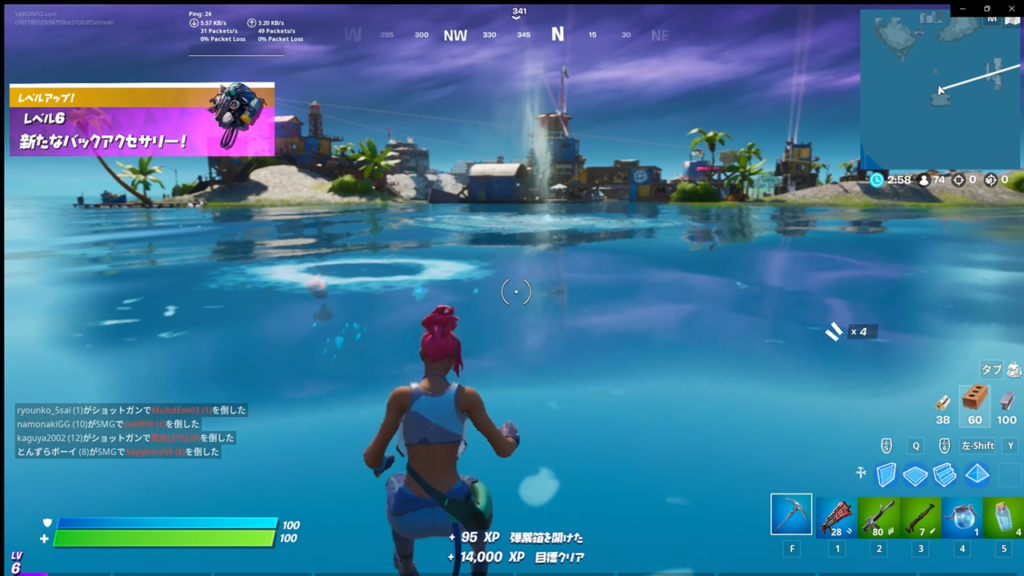 I'd be swallowed up in the vortex, but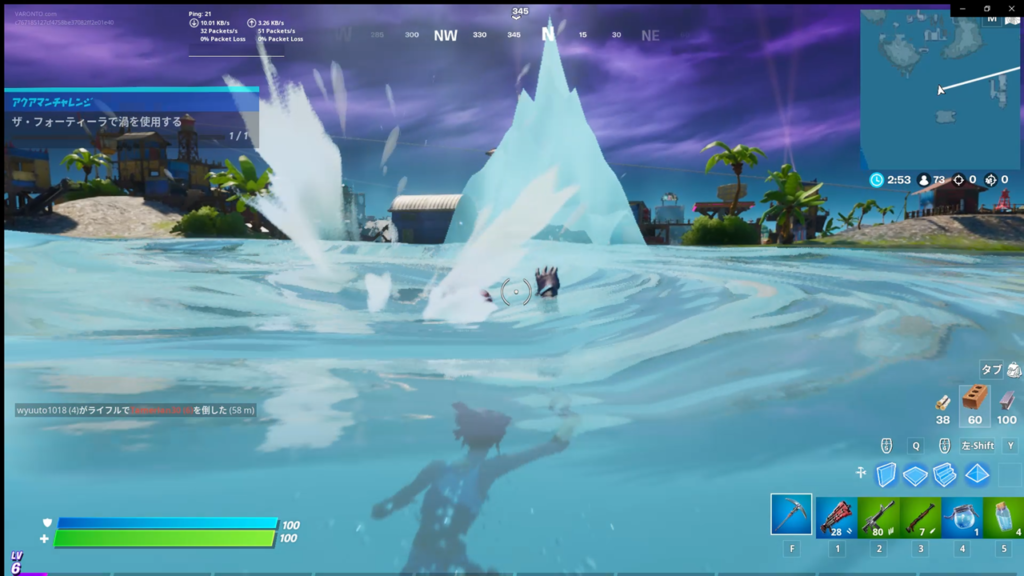 It is automatically thrust up into the air.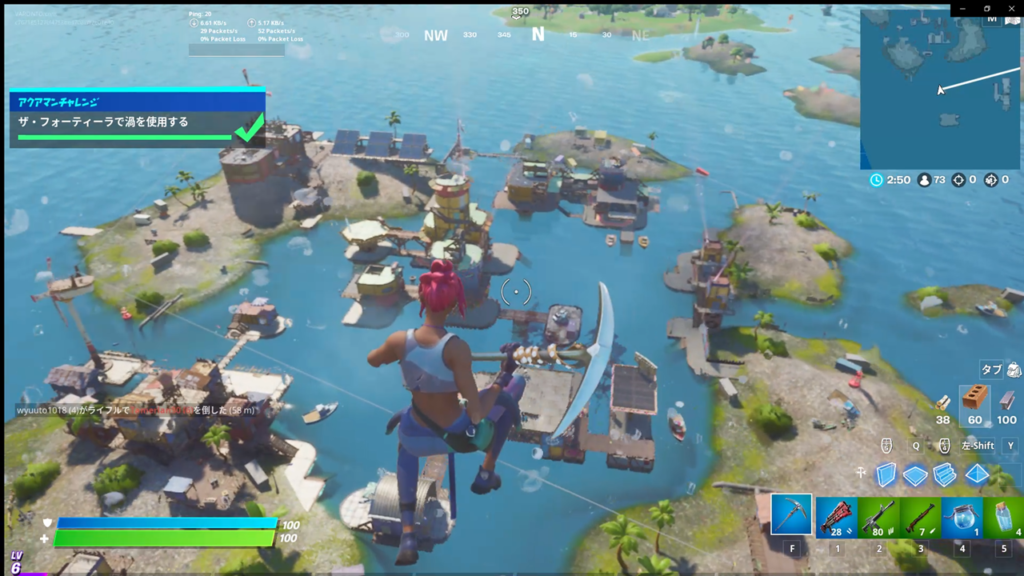 Now this challenge is complete. There are up to Week 5 in total, so unlock them all and get a new skin!